Materials make all the difference

Greystone Roofing Services
Built-up Roof Systems (BUR) and Modified Bitumen Roof Systems are asphalt-based, multi-ply roof systems that can be applied using hot asphalt, cold adhesive, or torch-applied (Modified only).
Built-Up Roof Systems consist of layers or plies of roofing felts, between which asphalt or bitumen is applied. Built-up roofing is one of the oldest systems available. Its multiple layers provide extra protection and perform well in extreme weather conditions. They are easy to repair and ideally suited for applications requiring a high level of redundancy.
Modified Bitumen systems combine exceptional elongation and fatigue resistance properties with the strength of a glass-reinforced polyester mat and are available in white, black, and other granule surface colors.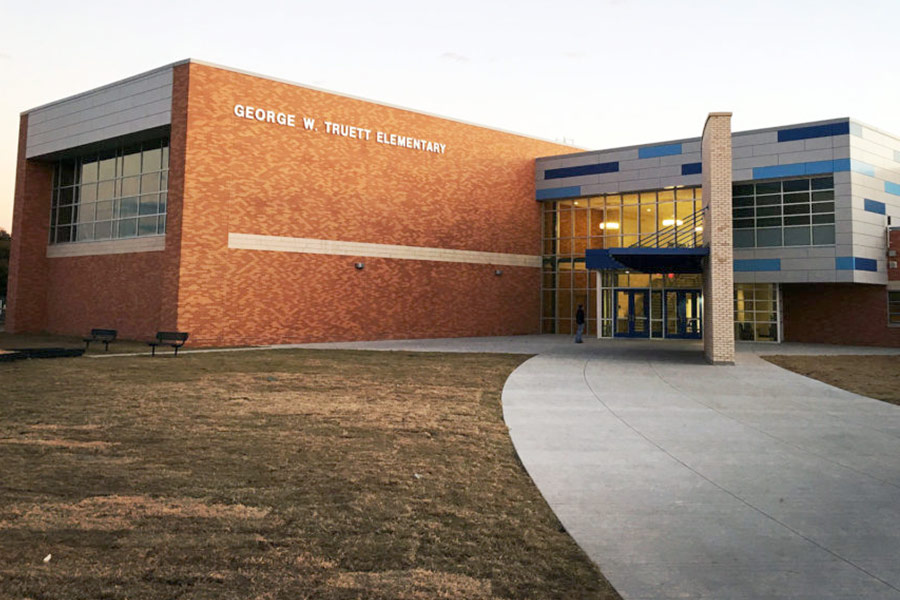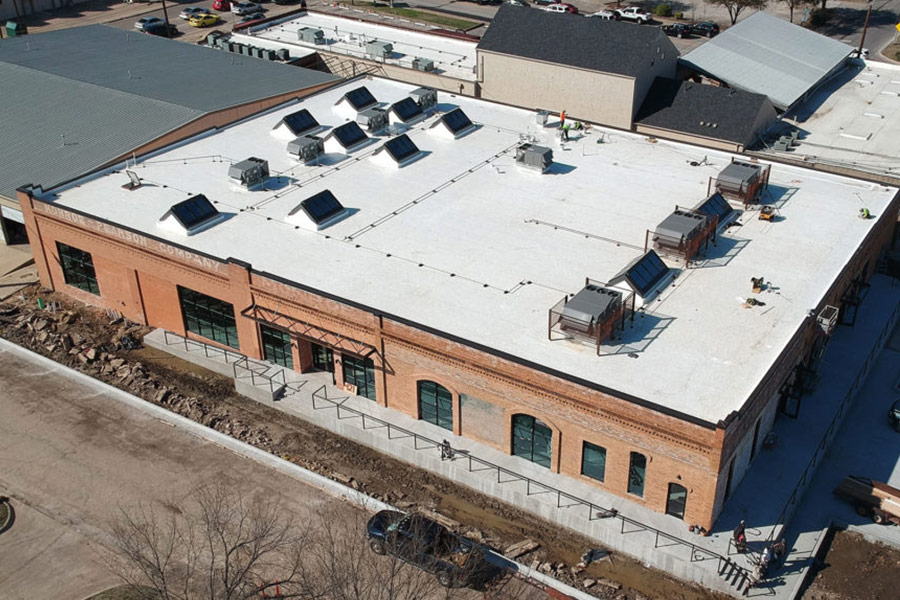 What is Single-Ply Roofing?
Flexible sheets of compounded plastic-derived material that are used to cover and protect flat and low-sloped buildings. These prefabricated membranes are manufactured in a factory to strict quality control requirements and can be attached in a variety of methods. In the last 30 years, single-ply roofing has displaced older materials, such as tar paper, as the go-to roofing material for commercial roofing contractors. Properly installed, single-ply roofing systems offer an inherent advantage over traditional materials due to their strength, flexibility, and high durability.
Three Types of Single-Ply Roofing Systems
PVC membrane roofs have been in use for decades. They are time tested and still a popular roofing system. For many years, EPDM roofing had been the top choice for single-ply roofing. However, TPO roofing is ocnsidered the gold standard of roofing materials.
TPO (Thermoplastic Polyolefin)
PVC (Polyvinyl Chloride)
EPDM (Ethylene Propylene Diene Monomer)
Single-Ply Roof Installation

There are four primary methods for installing single-ply roofing systems:
The Mechanically Attached System: This system fastens the flat roofing in place by first fixing mounting plates through the insulation to the roof deck, laying the membrane in place, and then attaching it to the underlying plates.
The Fully Adhered System: This system can be used in roofs that have a little bit of slope to them. The mounting plates are used to anchor the roof insulation to the roof deck and then the single-ply roofing is bonded directly to the insulation.
Induction-Welded Roof Installation: When mechanical attachment is not possible, an induction-welded roof system can decrease the amount of penetrating fasteners by up to 50 percent.
The Ballasted System: This system provides fast coverage at minimal cost. It utilizes large panels of rubber roofing membrane, up to 50 feet by 200 feet, loose-laid on the insulation and then covered by approved ballast, such as river-washed stone.
Three Types of Metal Roofing Systems
Standing Seam
R-Panel
Exposed Fasteners
Metal Retrofit
Metal retrofit roofing involves the installation of infill, then an overlay of insulation to create a flat surface for the single-ply roofing membrane. Essentially you are adding a new metal roof over your older, existing roof.
This process adds insulation value and avoids the high cost and risk of exposing your building and operations to "blue sky" by removing and replacing the existing metal.
The flexible single-ply membrane covers your existing metal roof, providing a dry, solid roof system. Also, a properly installed membrane protects your metal roof from further corrosion.
Metal roofing systems provides a cost-effective, long-term means to end roof leaks and provides energy savings as a secondary, financial benefit to your business. Additionally, we have custom prefabricated flashing and deck sheets available to reduce on site labor, leaving more of your capital investment in the roof system, not in labor that drives away after your project is completed.